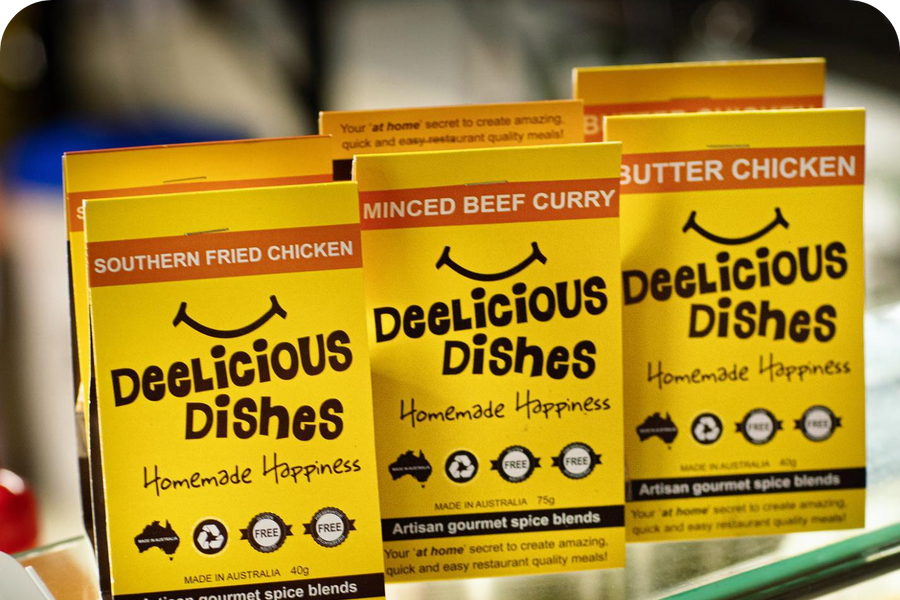 We Visit Markets!
Come and say hello, Meet-the-maker, and taste some of our spice blends for free!
​Buy Freshly Cooked Deeliciousness direct from us at the Markets! Every Weekend you have the chance to come and support us at our food stand:
1st Sunday of the Month: Caulfield Racecourse Community Market 
2nd Saturday of the Month: In-store promotion - check Facebook - Currently on hold
Every Sunday except 1st : Mulgrave farmers Market.
We serve: 
Pierogi(Polish Dumplings) filled with Cheese and Potato
Vegetarian Option - served with Sour-cream & Dill sauce
add Crispy Bacon on top for Meat-lovers
Butter Chicken
Dhal (Vegan-friendly)
Cape Malay Chicken Curry
Samosas - filled with our Minced Beef Curry or Corn-and-cheese 
Southern Fried Chicken Tenders 
The Best Samosas this side of the Punjab!