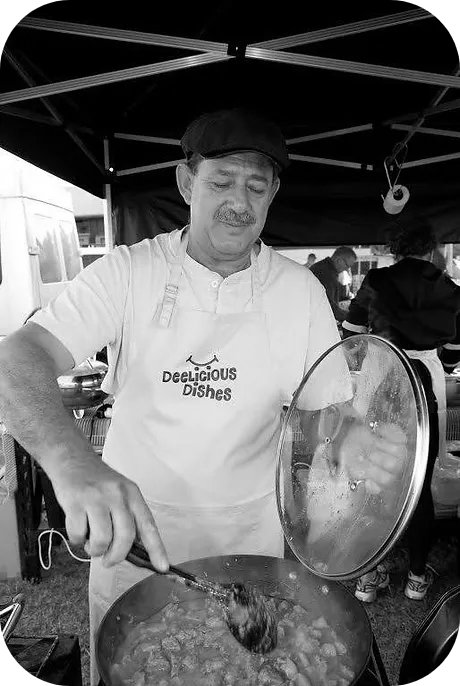 Hi, my name is Dee
i've always enjoyed a passion for cooking and eating different cuisines. Over the years, my family and friends asked me time and again how I made my meals taste so delicious. The answer was in the spice blends. They persuaded me to mix blends for them so that they could cook my meals for themselves and then suggested that my blends were too good to keep a secret! With the idea to share my blends across Australia, Deelicious Dishes was started.
​Being the perfect answer to make a quick, simple, easy and delicious meal, my spice blends offer a chance for many people to cook my tasty meals at home.
 Each spice blend offers an easy to follow, simple recipe base that can be ready in minutes.  Our ready-to-cook meal blends are developed to enable anyone to create delicious restaurant-quality dishes without having to buy numerous ingredients - most of which are never used again. All of the hard work is already done for you. No waste. No mess. No fuss.
​The blends are Vegan-friendly, Gluten and Preservative-free, and contain pure spices only! No fillers or unnecessary contents. To top if off, most meals can be cooked within 30 minutes, with minimum prep time. 
 Dee's Deelicious Dishes are made right here in Melbourne by an Australian family.
​You can shop for my spices online, at a stockist or come and visit me at one of the markets for a taste of complete Deeliciousness.