Skip to product information
Chilli-Philly Chicken Bake
Regular price $12.99 Sale price $8.99 Save 30%
Shipping:
We ship to all locations within the Australia.
Orders are typically processed and shipped within 2-3 business days.
Shipping rates will not apply to purchases over $50!
We are constantly working on expanding our service, more locations in future!.
Are you ready to take your taste buds on a spicy adventure? Look no further than our Chilli Philly Chicken Bake! This sizzling and savory dish is a symphony of flavors that will leave you craving more.
Whether you're a spice enthusiast or prefer a milder kick, our Chilli Philly Chicken Bake is adaptable to your heat preferences. It's perfect for those who love a little excitement in their meals.
So, if you're ready to add a spicy twist to your dinner, give our Chilli Philly Chicken Bake a try. It's the perfect combination of creamy, cheesy, and spicy, all in one delicious bite. Get ready to delight your taste buds and spice up your mealtime!
Family Favourite

100% Satisfaction Guarantee

Free Shipping For Orders Over $50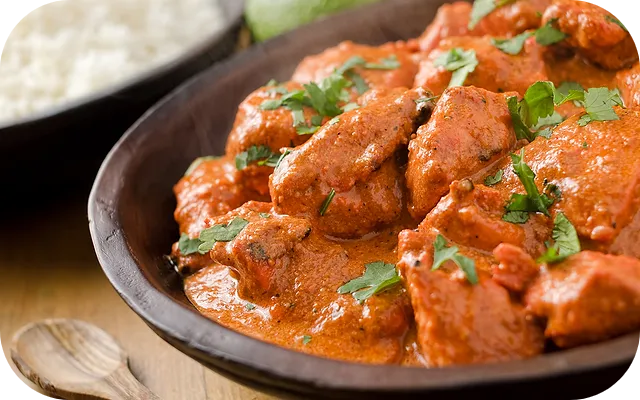 Impress The Family!
Follow our simple steps and we can guarantee that your family will be coming back for more!
What Our Satisfied Customers Are Saying
Happy Families
Cant Wait For More!
⭐⭐⭐⭐⭐
I have FINALLY got round to cooking up one of your spice mixes ... I made the butter chicken tonight and put a tandoori chicken mix on to marinate! The butter chicken was delicious incredibly easy recipe to follow recipe and really quick to make if you already marinated your meat. We thoroughly enjoyed eating the butter chicken and can't wait to try the tandoori and the other dishes on the menu!
Incredible!
⭐⭐⭐⭐⭐
I simply wanted to touch base and say a big THANK YOU for the Butter Chicken – it was incredible!!
⭐⭐⭐⭐⭐
Butter chicken is amazing. So much flavour. Working our way through the other spices.
If You Like This, You'll Love These!
Add on optional description to this section
FREQUENTLY ASKED QUESTIONS
We take pride in our meticulously crafted spice blends that combine premium ingredients to deliver exceptional flavors. Our dedication to quality and authenticity sets us apart.
No, our spices are free from preservatives and additives. We believe in providing pure and natural ingredients to enhance your culinary creations.
We accept PayPal, Visa and MasterCard but feel free to contact us for other payment options.
Our spice blends are incredibly versatile. You can use them in various dishes, from marinades and rubs to soups, stews, and more. Check out our recipe section for inspiration.
Absolutely! Many of our spice blends are vegan-friendly, allowing you to enjoy gourmet flavors while adhering to your dietary choices.
Customer satisfaction is our priority. If you have any issues with your order, please contact our customer support team, and we will do our best to address your concerns.