Skip to product information
Minced Beef Curry
Regular price $12.99 Sale price $9.99 Save 23%
Shipping:
We ship to all locations within the Australia.
Orders are typically processed and shipped within 2-3 business days.
Shipping rates will not apply to purchases over $50!
We are constantly working on expanding our service, more locations in future!.
Our Versatile Beef Mince Curry: The Ultimate Winter Comfort!

With a quick and easy 30-minute cook time, this curry is designed to serve 4-6, making it the perfect choice for family gatherings or a cozy night in. Our Beef Mince Curry is the key to creating memorable moments around the dining table. So, why wait? Dive into a world of taste, and let this curry be the highlight of your winter season. Get ready to savor every spoonful of comfort, and let the warmth of our spice blend wrap you in its culinary magic.

Family Favourite

100% Satisfaction Guarantee

Free Shipping For Orders Over $50
Minced Beef Curry Recipe
One of the best things about this dish is smelling the spices as you fry them in the pan...a great winter warmer dish.
Shopping list:
500gms minced beef or gravy beef
250gms onions – grated
250gms crushed/diced tomatoes
3 tablespoons vegetable oil
200gms potatoes – quartered (optional)
1 ½ cups frozen peas (optional)
Cumin seeds included
Method:
Heat oil over high heat and add cumin seeds
When the seeds pop – around 10 seconds – stir in the onion and add spices with bay leaves and stir fry for 1 minute
Add tomatoes and stir fry until heated through
Stir in remaining spices
Add in the minced beef and continue to stir fry until the meat is no longer red in colour
Use a spoon to break up the meat
Lower the heat and cook for 15 – 20 minutes and serve as indicated below
Optional:
Lower the heat and add potatoes
Cook covered – 15-20 minutes or until potatoes are cooked
Add frozen peas and cover until the peas are warmed through
Season to taste
​
Serve over rice or Roti, garnish with fresh chopped coriander
Vegan Savoury Mince Curry Recipe
Shopping List:
Ingredients:
1 Deelicious Dishes Mince Curry Spice Mix
1 large block tofu
4 tins red kidney beans
1 tablespoon blackstrap molasses
1 tablespoon dark miso (Hatcho/Genmai/Mugi)
1 tablespoon oil
2 medium onions, diced
1 tin diced tomatoes
200g diced potatoes
Fresh coriander or curry leaves to garnish
Rice, cauli-rice, or roti to serve
Method:
1. Prepare Tofu and Bean Mixture:
Blend tofu and beans in a food processor to achieve a mince-like texture.
Mix in Deelicious Dishes Mince Curry Spice Mix (Pack 3), blackstrap molasses, and dark miso.
Set aside for up to 20 minutes or refrigerate overnight.
2. Sauté Cumin Seeds and Onions:
Heat a large pan with oil.
Fry whole cumin seeds (included in the spice mix) until fragrant.
Add diced onions and sauté until they brown.
3. Add Spice Powder 2 and Tomatoes:
Sprinkle Spice Powder 2 into the pan and fry for 1 minute.
Add diced tomatoes, tofu/bean mixture, and diced potatoes.
4. Cooking:
Cook for 15-20 minutes or until the potatoes are tender.
Adjust seasoning to taste.
5. Prepare Rice or Roti:
Steam rice or pan-fry roti.
6. Serving:
Serve the curry topped with extra yogurt and fresh coriander.
Note: You can also make this recipe with soaked TVP or minced tempeh and beans instead of tofu.
​
Special thanks to Lara Lynch at Wholefood Merchants in Ferntree Gully for this recipe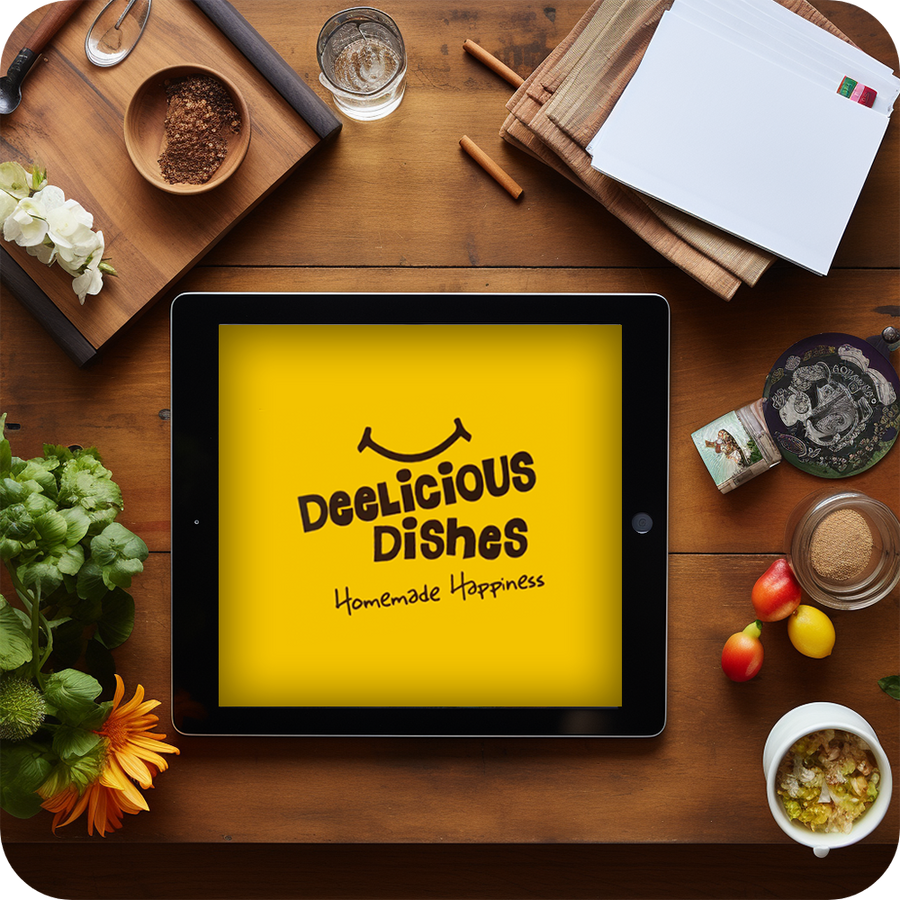 Download Our Recipes
Explore our 'Recipes' page for convenient digital downloads of our professionally crafted recipe cards, ready for your online culinary adventures.
What Our Satisfied Customers Are Saying
Happy Families
Winner!
⭐⭐⭐⭐⭐
I recently tried the Deelicious Dishes Minced Beef Curry, and it was an absolute delight. The blend of flavors was spot-on. a home cook looking for a quick, satisfying meal, this curry is a winner. Thanks Dee!
Comforting Meal
⭐⭐⭐⭐⭐
This dish feels like a cozy hug for your taste buds. The comforting flavors and hearty mince were just what I craved to beat the cold weather nights.
If You Like This, You'll Love These!
Add on optional description to this section
FREQUENTLY ASKED QUESTIONS
We take pride in our meticulously crafted spice blends that combine premium ingredients to deliver exceptional flavors. Our dedication to quality and authenticity sets us apart.
No, our spices are free from preservatives and additives. We believe in providing pure and natural ingredients to enhance your culinary creations.
We accept PayPal, Visa and MasterCard but feel free to contact us for other payment options.
Our spice blends are incredibly versatile. You can use them in various dishes, from marinades and rubs to soups, stews, and more. Check out our recipe section for inspiration.
Absolutely! Many of our spice blends are vegan-friendly, allowing you to enjoy gourmet flavors while adhering to your dietary choices.
Customer satisfaction is our priority. If you have any issues with your order, please contact our customer support team, and we will do our best to address your concerns.